The Louise Humann Library, is a welcoming place that encourages our College community to make the most of the gift which reading brings, to develop the whole self, strengthening our knowledge and values, broadening our horizons and fostering life-long learners.
Our Mission Statement is to provide resources that foster a love of reading, support the College  curriculum and inspire excellence. The Louise Humann Library is a core component of Marist-Sion College. We have printed and digital resources available for the entire College community, and a team of staff with a wide range of skills, ready to support, assist and encourage learning at Marist-Sion College. As well as a point of study and research, we are also a meeting and gathering place for all staff and students. 
We believe that the Library plays a key role and is a place for encouraging innovation, curiosity and problem solving. It is a catalyst for literacy and reading, and for teaching and scaffolding inquiry learning.
The Library undertakes to provide resources that support a wide ranging and challenging curriculum while, at the same time, fostering a love of literature and learning. Great care is taken to ensure that resources offered and skills taught are constantly evolving to ensure that we meet the needs of our staff and students in this ever-changing world, remaining abreast of developments and changes in education and digital technologies.
In the Louise Humann Library, we strive to:
encourage students to have a love of literature by promoting and implementing a Wide Reading Program at the College.
familiarise students with all forms of information available to them and give them the skills necessary to successfully navigate and be discerning users of these resources.
provide current and relevant digital and other resources that will enrich and support the curriculum, taking into consideration the varied interests and abilities of the students.
foster confidence and competence in the students so that their mastery of information and research skills will enable them to become independent learners who are well equipped for lifelong learning.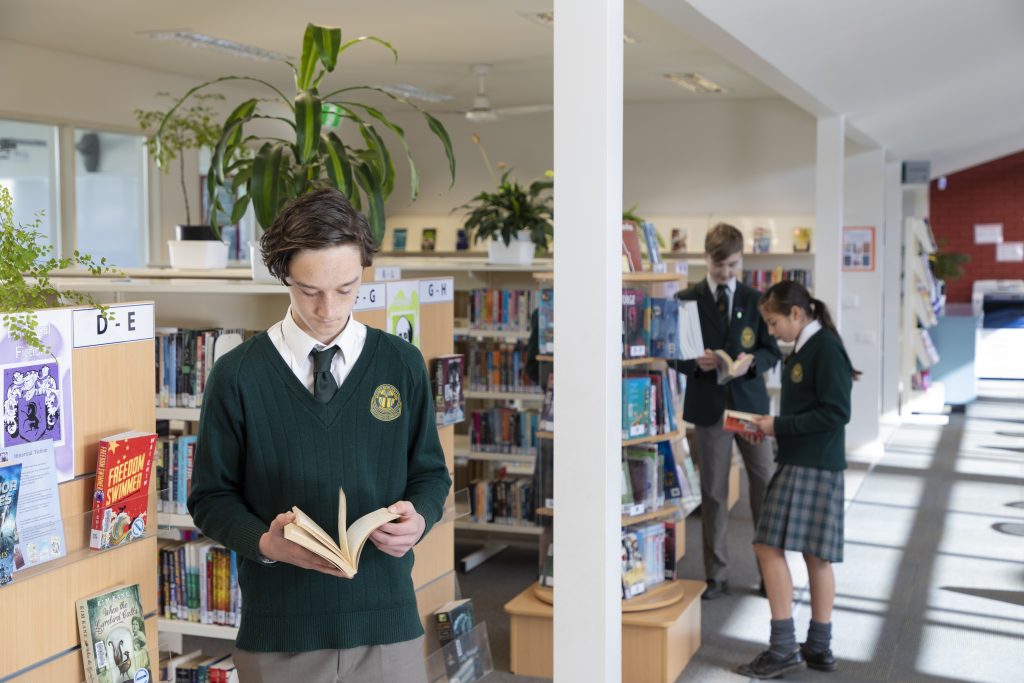 Library Staff
Head Librarian – Mrs Helen Dickson
Teacher Librarian (Wide Reading Program) – Ms Vivien Lally
Library Technicians – Mrs Donna Davidson, Mrs Sam Walker, Mr Kai Phillips
Library Opening Hours
All day during class times
Before school
Recess and lunch times
After school until 4.30pm, Monday – Thursday
After school until 4.00pm, Friday
Library Programs
Wide Reading Program – Each Year 7, 8 and 9 class is booked into the Library, with a Teacher Librarian (Reading Program), for one lesson a cycle, and students are encouraged to value reading for not only enjoyment, but for the positive impact that good reading skills have on their studies across the whole curriculum.
SURF (Sustained Uninterrupted Reading for Fun) – Because we believe that good reading skills are of utmost importance in the study of subjects across the whole curriculum, students in all Years 7 to 9 classes (with the exception of practical subjects) spend the first few minutes after lunch each day silently reading their Library novel.
Throughout the year, the Louise Humann Library has a variety of initiatives to encourage reading, research and study to optimise the learning opportunities that exist both within the College and beyond.