Vocational education is designed to expand pathways for students. It develops their expertise in technology, scientific techniques, and other skills, to span all aspects of the trades. Work experience offers insight into the world of work in the professions and trades.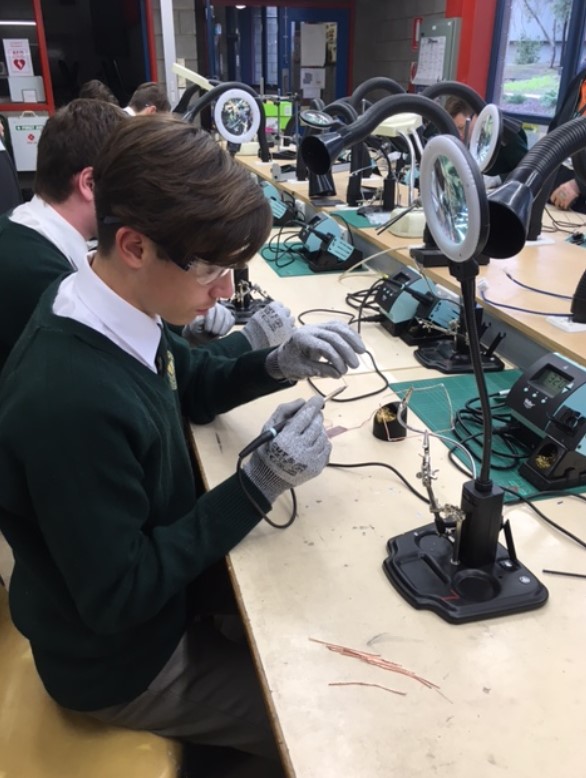 Applied Learning – Year 10
Students can choose a VET Program as part of the Year 10 Applied Learning Program.
This means students will be undertaking training in a specific vocational area, for example hospitality, engineering or plumbing with VCE credit built in. This training will give credit towards the satisfactory completion of the VCE or VCAL and it will give students a nationally recognised vocational qualification. The vocational qualification will provide students with access to further training, for example at a TAFE institute, and may improve their chances of getting work when they leave school. These programs may be completed over two years or a longer period if required and generally must begin at the start of each school year.
Victorian Certificate of Applied Learning – Years 11 and 12
The VCAL is an alternative qualification that sits alongside the VCE.
Some young people feel constrained by the current educational programs offered in the VCE because their individual learning, personal development and transition needs cannot be fully met by traditional approaches. The VCAL provides new and tailored pathways for these young people in Years 11 and 12 and will be heavily focussed on hands-on or applied learning.
Structured Workplace Learning
An integral element of the VCAL is Structured Workplace Learning (SWL).
Generally, all students are required to complete one day of work placement per week throughout the academic year. Students learn a great deal about their chosen vocation through SWL as well as make strong links with employers, which often lead to offers of apprenticeships.
Community Partnerships Program
Students are involved in various Community Projects throughout their Applied Learning programs.
The College is partnered with many local organisations that give students the opportunity to work on real, worthwhile projects that benefit their local community. Students utilise the technical skills they learn at TAFE (VET) and on their work placement to plan and implement their project. For example, students may complete drainage works on hiking tracks in local state parks under supervision of Park Rangers. This program has proven very popular and provides strong links to the local community for our students.
Work Experience – Year 10
All Year 10 students undertake Work Experience in Term Two.
Work Experience provides a valuable opportunity for students to learn about an industry of interest, and can help them make more informed decisions about future careers. The College believes that it is of great value for students to build their resumes, by gaining a wide range of experiences which give them insight into the world of employment, not only in the local Baw Baw Shire, but also across Victoria. Students are encouraged, where possible, to organise their own placements, as the week aims to help them to gain confidence in communicating with, working with, and relating to, people outside the their normal circles of contact. The exact nature of the role within an organisation will vary, but in many instances it may be that employers offer a 'shadowing' role and some 'hands on' experience in a range of settings.